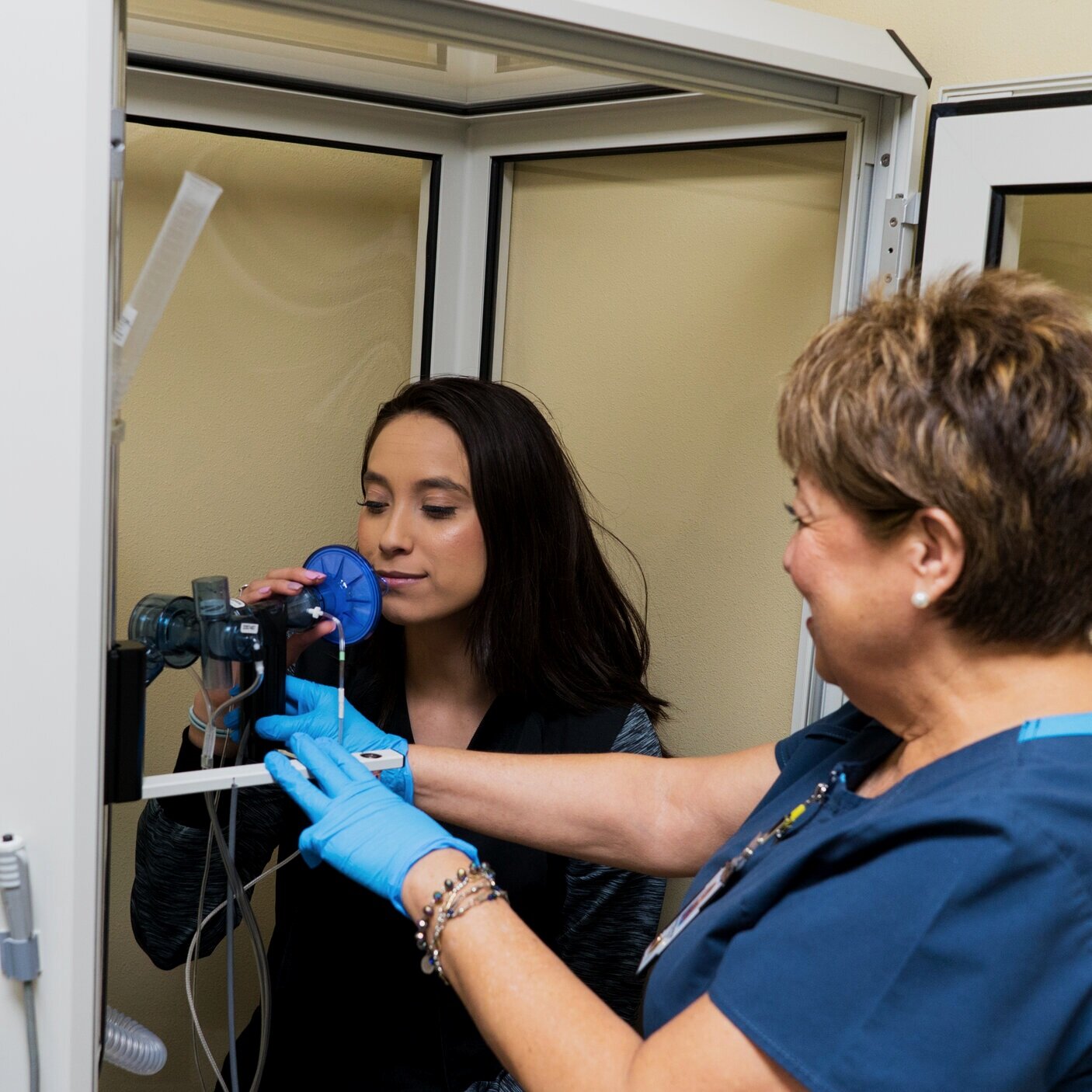 Because We Care…
We invest in state-of-the-art radiology equipment and ensure that our technicians have all the qualifications necessary to give you the highest quality of service possible. Our ancillary services are available across all four of our locations in order to provide you with a convenient, comfortable, and familiar environment.
+ Pulmonary Function Test (PFT) & Methacholine Challenge Test
EPPA offers pulmonary function tests and methacholine challenge test labs at all four office locations overseen by Yvonne Banegas, EPPA's PFT Director with over thirty years experience.