Prepare for your appointment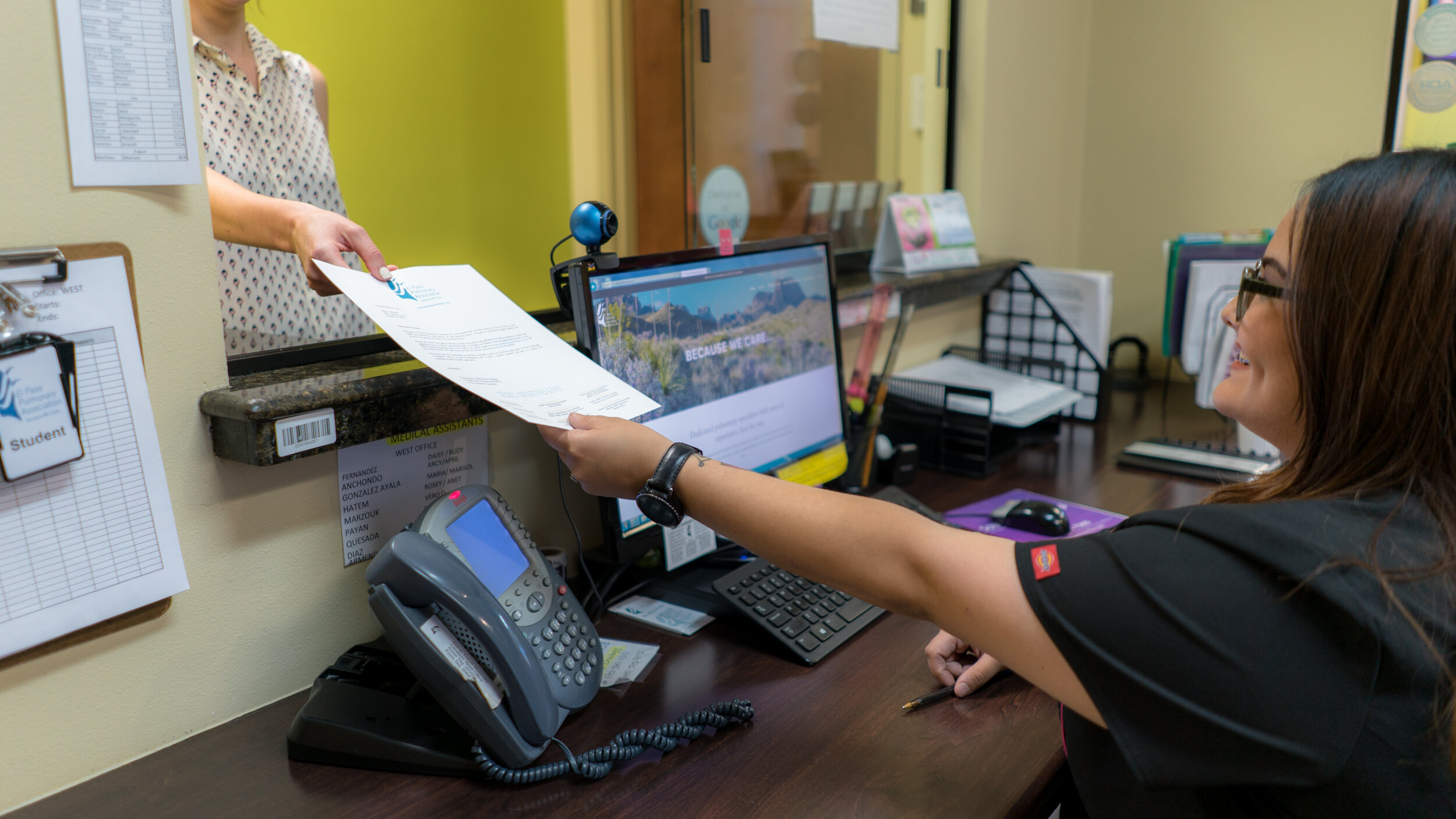 To make your visit with us as simple as possible, We've provided you with Everything you need to know before you come in.
Because We Care…
We want to give you nothing less than the best of care. That is why we kindly ask that you bring all the following information for all visits:
Identification

Insurance information

Referral slip from your referring provider and the authorization from your insurance, if required

All current medications

All prior medical information such as medical records and the images of any studies performed by your referring physician and any other physician you may have seen.
Other Important Information
We ask that your prescription refill be requested 3 days in advance with one of our medical staff. This ensures your pharmacy plenty of time to double check your medication for accuracy and safety. Please be advised that you may be required to see your physician before refilling your prescription. For your convenience, requests may also be done through the patient portal with your login. Please ask one of our front desk receptionists for details on how to register and access the patient portal.
To ensure accurate claim submissions, before your appointment, confirm with your insurance carrier for requirements on referrals and that we are in your network. Our physicians at El Paso Pulmonary Association are network providers for most major insurance carriers.
We understand that life is busy at El Paso Pulmonary Association. Should something come up that conflicts with your appointment, we request that you please call to cancel within 24 hours of your appointment to avoid a possible $25 cancellation fee. If you have any questions about our cancellation policy or any other policy, please let one of our administration staff know.